EngageMe is a web app tool, a survey to monitor employees engagement during work. The tool gathers the data which is later on analysed by EngageMe employees to come up with a pattern of your companies engagement during work.
We identified three different users for this project:
1. Ground level employee
-
This user doesn't want to perform a long tedious survey, he does not want to be distracted while performing his tasks, or take out five minutes to respond to a long survey. Taking this in to consideration the engagement tool has to be able to be posponed if it is inconvenient for the user and it needs to be a short and fast survey.
2. Team manager -
This user oversees a team of workers, from five to fifty posible members in a team. This user is looking for a way to monitor his teams engagement during specific tasks. He wants this information to identify during what tasks his employees are more engaged and to find a reason why their performance is lower in other tasks. At the same time he is also part of a team that is being monitored by a company Director.
3. Company Director or High level Executive
-
This user does not participate in the survey, he wants to monitor the overall state of the company by departments.
After meeting with the client we came up with a set of specifications for the app.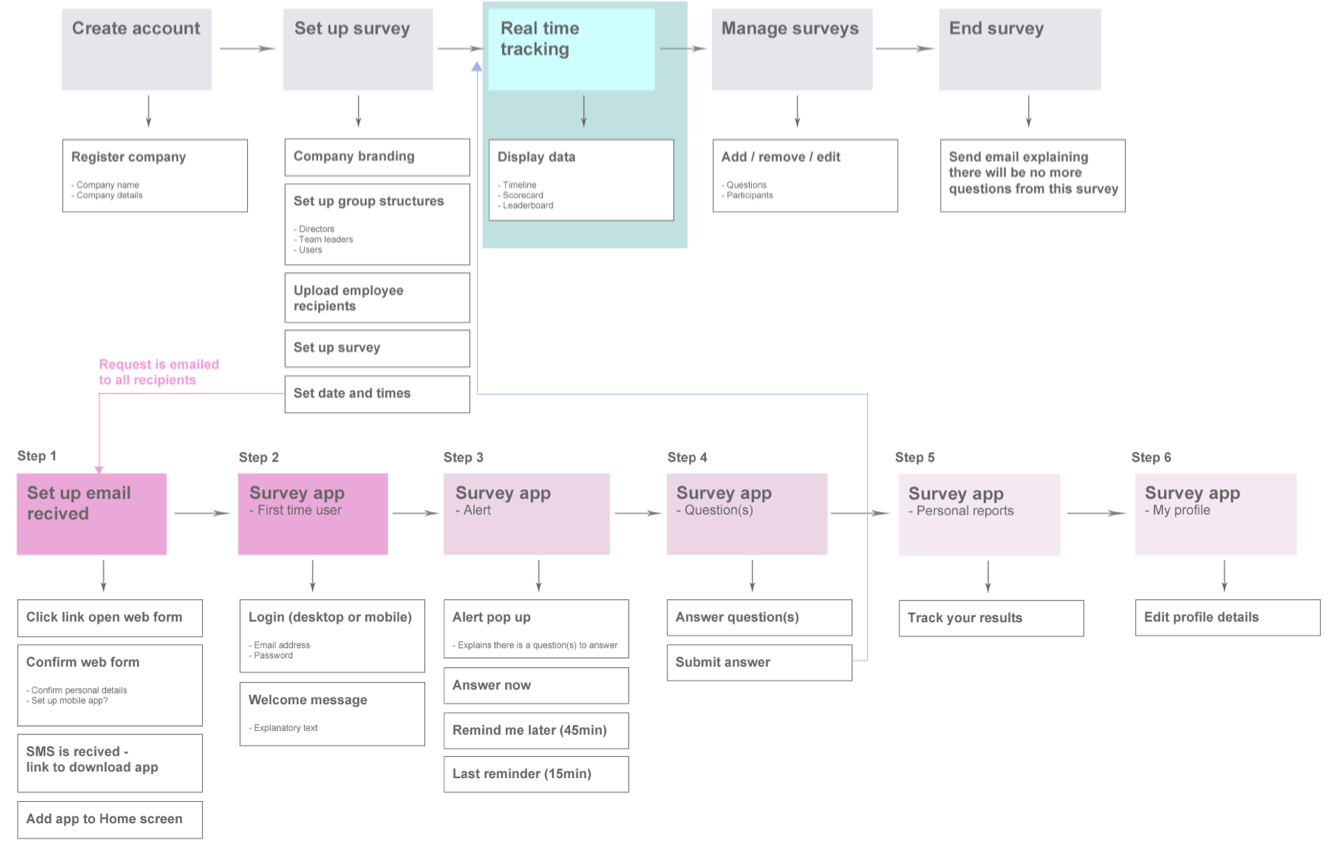 User journey, I divided it in three stages:
3. Viewing the reports from the survey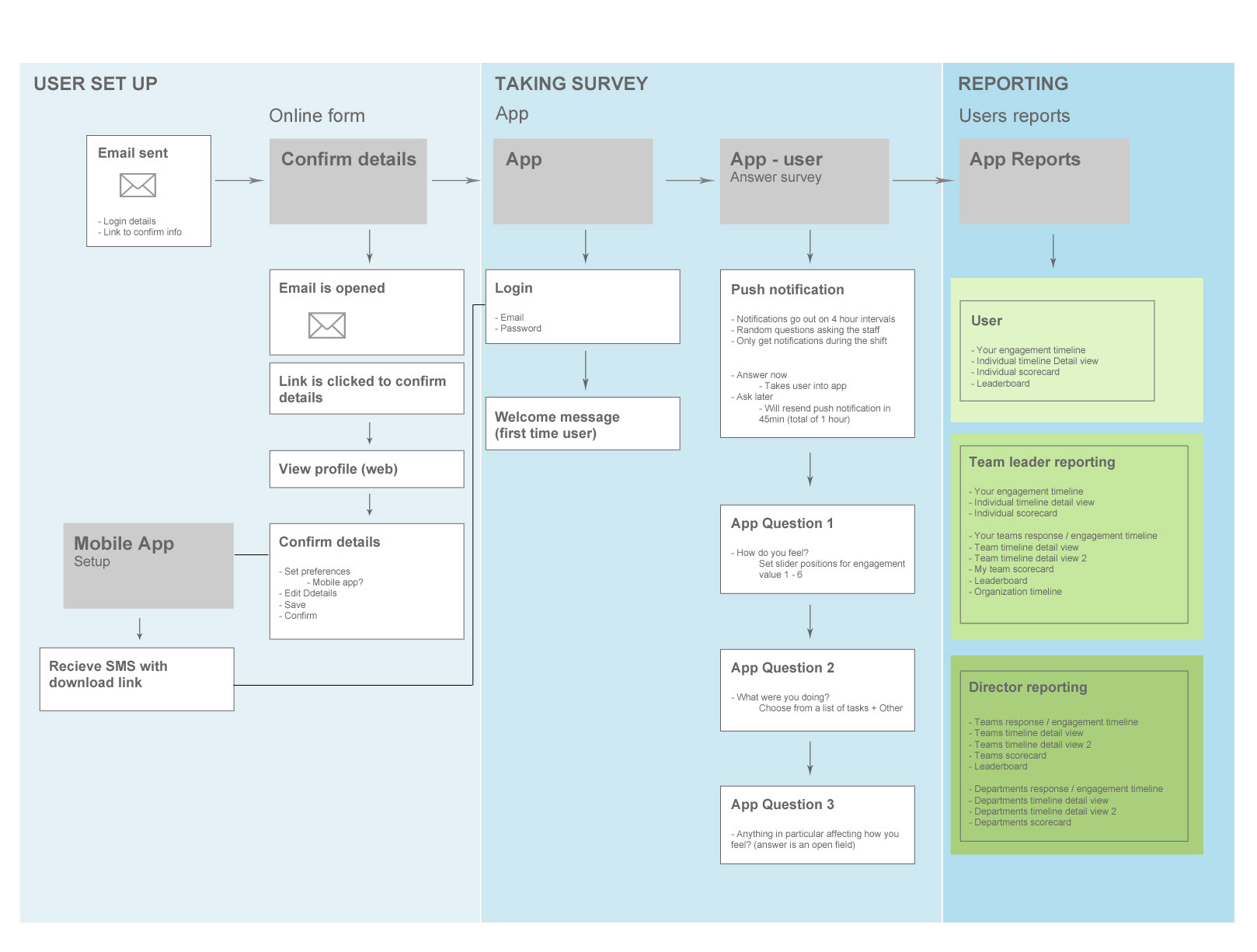 Wireframes created for the app, these correspond to the User one's timeline, the Timeline was a section on the app where the user could view his results of the surveys he had taken and the breakdown of his response.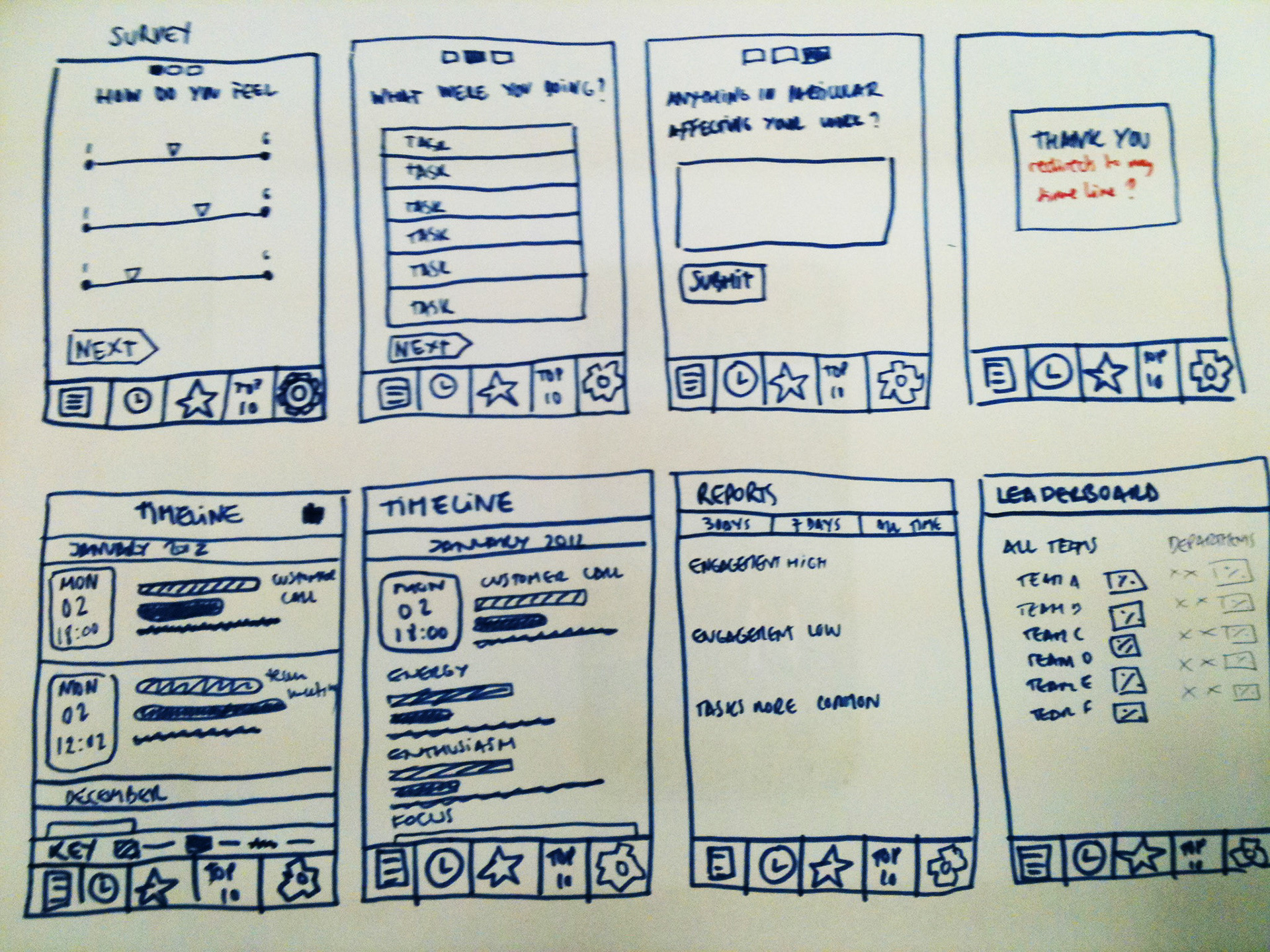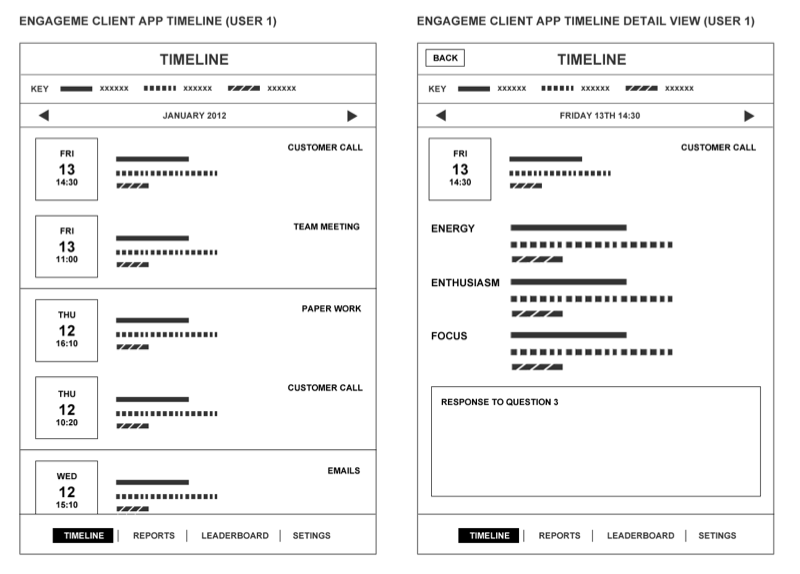 These were the final Designs of the app, where feedback from the client and Users on the wireframes was applied. The designs were created by Sunit Patel, Digital designer at Kindred Agency.
Interaction wireframes of two of the three users, showing how each user could navigate through the app.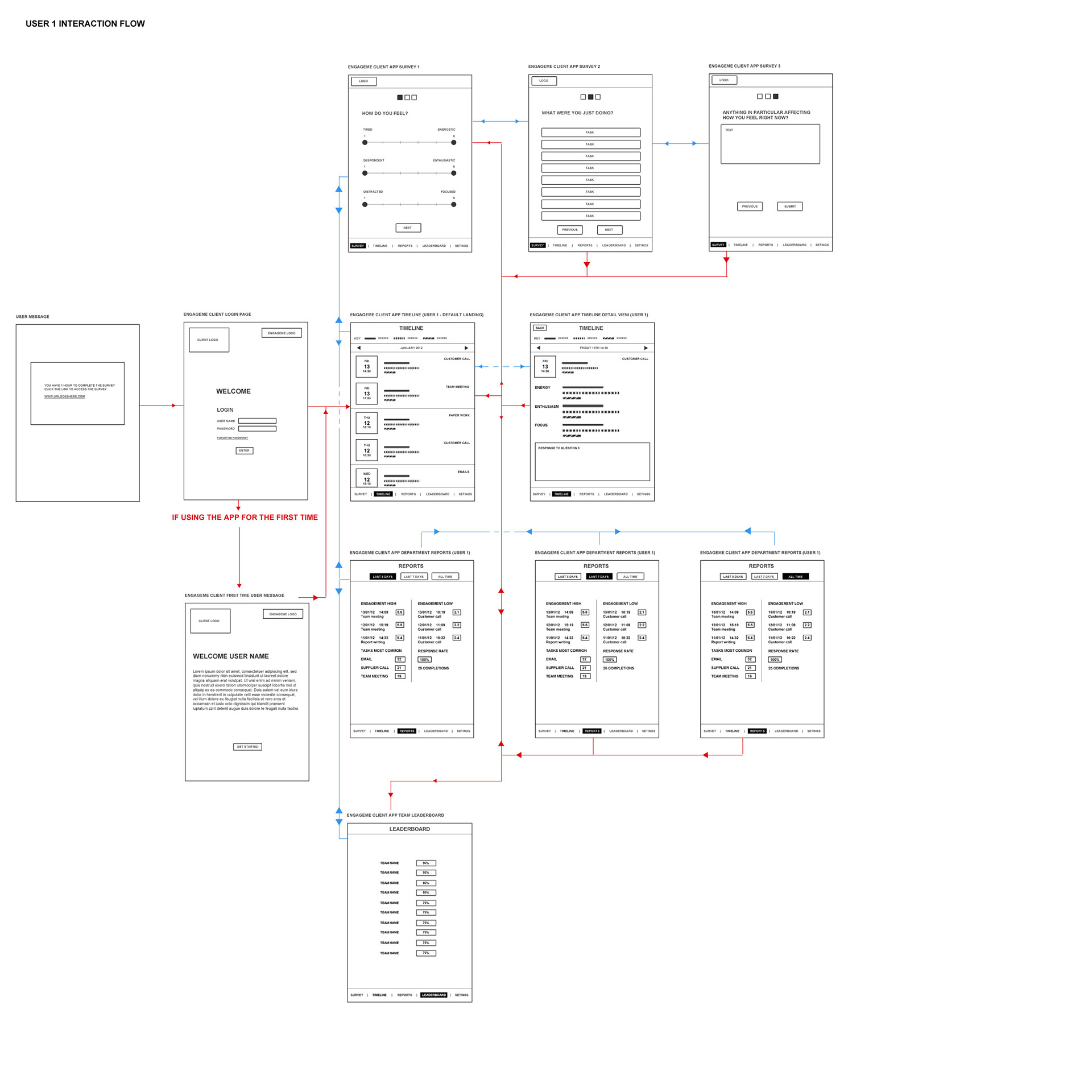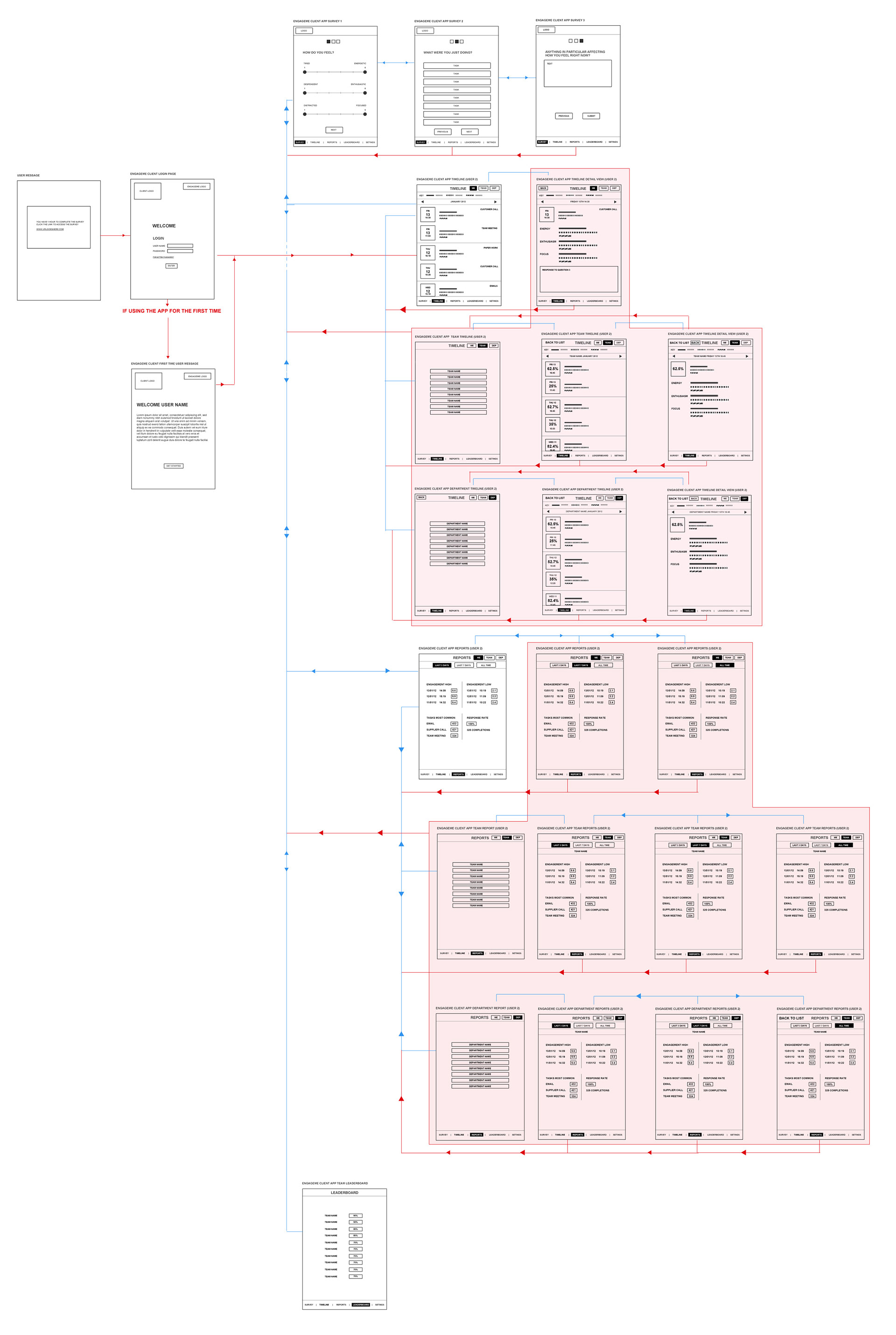 This app is on its first stage of prototype, it has gone through the first test and is awaiting feedback for future modifications based on the User feedback.